Share this Collection
1 Citation in this Annotation:
Annotated by:
Jaehee Shin on the Sea of Jun Itami
18 August, 2021
Yoo Dong Ryong 유동룡 ( Jun Itami 이타미준 ) (1937-2011) is a Korean architect born and raised in Japan. The Sea of Jun Itami is a documentary about the life and philosophy of Itami Jun, a world-famous architect who worked in Japan while maintaining Korean nationality for his life. When we talk about his life, we have to talk about his identity as a Korean but at the same time as a border-liner. He went to college under the Korean name Dongryong Yoo but later changed his name to Itami Jun to work as an architect in Japan.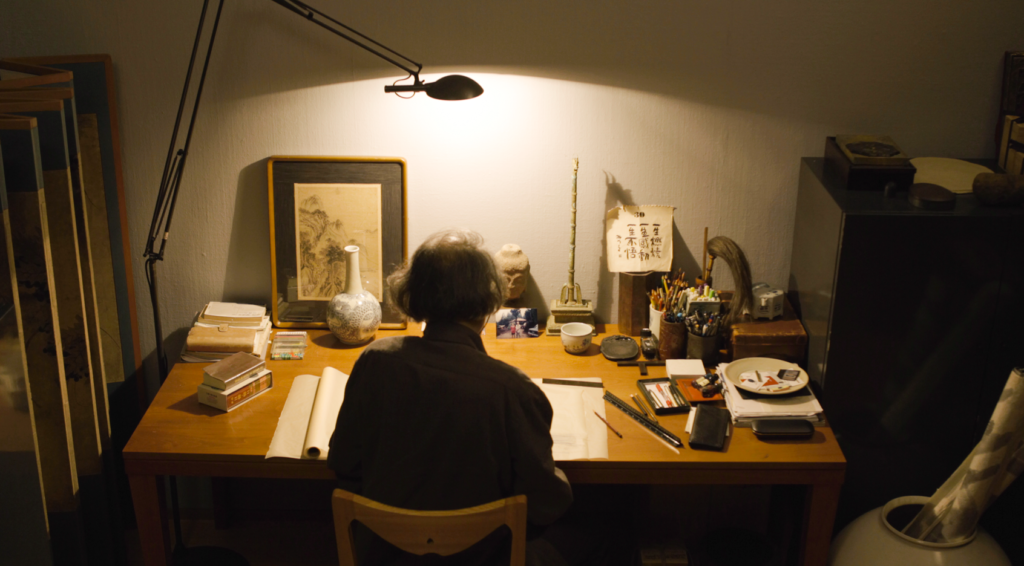 "I want to build a warm building. … I want to create an architecture in which the natural beauty of nature exists, in which the old and the new harmonize and harmonize with each other," the form of architecture pursued by Jun Itami can be intimated in these words. In masterpieces such as Hokkaido's stone church built with natural stone and Tokyo's ink space, which is a house of cherry and bamboo, Jun Itami's heart to build a house in harmony with time and space, nature and humans can be read. The Supungseok Art Museum, Podo Hotel, and Ark Church built on Jeju Island, which he made his hometown in the second half of his life, are the pinnacles of Itami Jun's architecture.
I met Dawoon Jung, director of Sea of Itami Jun, at a film night held by Korean Association in Zurich in 2019. She told us stories about how she started to make this film. She was greatly inspired by the life of a Korean architect Itami Jun, who devoted his whole life to architecture in spite of discrimination against him as a Korean in Japan and she wanted to present it as a beautiful story in the world. She explained his life in terms of making pottery by hand. At the end of this talk I asked her the question: "In my opinion, this film borrows the life of Itami Jun, but in the end, I can see your ardour, delicate eyes on the life of another person and sincerity who made this documentary with 8 years of time. I am wondering where this energy of yours comes from?" She explained that her parents told her never to give up on making films as a woman in Korea and her husband also enthusiastically supports her.
This documentary was made by director Jung Dawoon, who studied architecture and moving image at the University of Cambridge, UK, and is a tribute to Jun Itami. Recently Dawoon made a film about Paju Book City.