Feminism and Architecture
by
19 September, 2023
Has feminism impacted architecture?
asks Professor Annmarie Adams of McGill University … let's discuss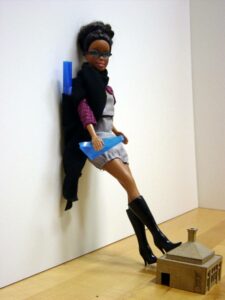 The 11-week lecture and seminar course covering 35 texts (only four by men) begins with this challenge. "If Architect Barbie gets us talking, then more power to her," is the opening statement, quoted from Despina Stratigakos. One of the task set for students on the course includes the invitation to use their voice and connect to others interested in the subject via womenwritingarchiture.org. Each student will choose a text by the author closest to their name in the alphabet to write an annotation about.
Over the coming weeks, the readings, as citations, and the students' annotations will be added to the collection
… watch this space!
31 Citations in this Collection:
1 Annotation in this Collection: