Parity in History?
by
6 December, 2022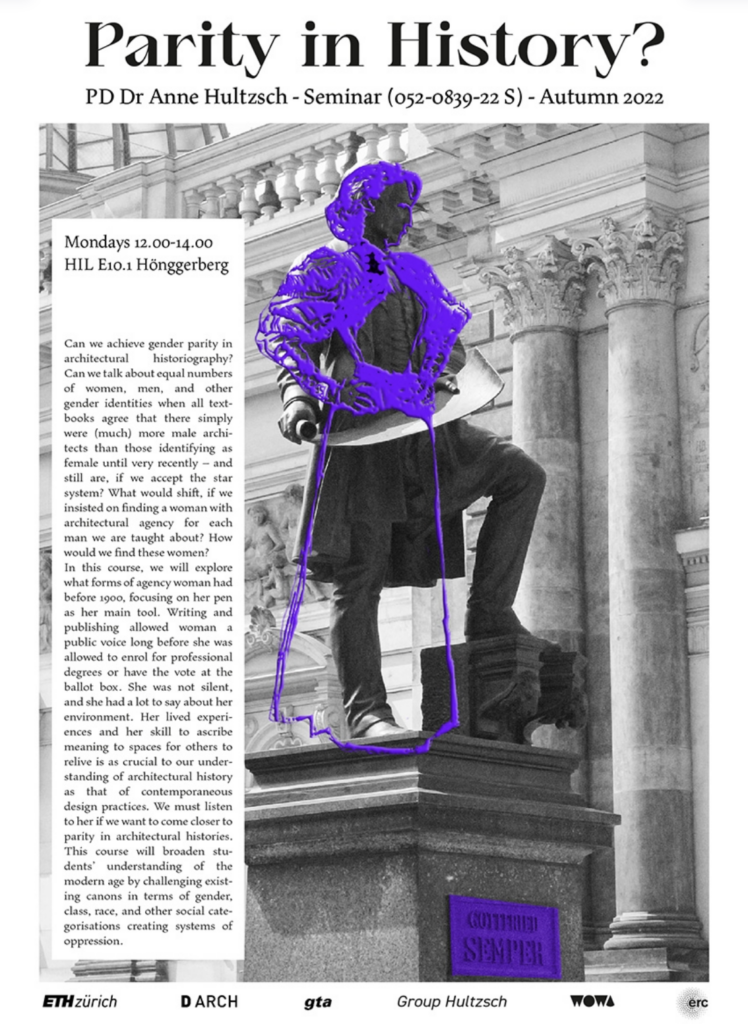 During the course of the semester, students were required to carry out a process of active reading. This deep engagement with historical texts is being developed by Dr. Anne Hultzsch and Dr. Sol Pérez Martinez of WoWA as a means to test how specific examples of women's writing, which exist outside the traditional means of producing architectural critique and history, are actually writing about architecture.
The texts examined during the seminar course are represented here by a collection of annotations produced by participating students out of their active reading of four pairs of authors. The student activities – annotations, readings and discussions, were made and collected on a miro board (from which the screen shots of the students' annotations were taken).
The annotations connected to this collection, which can been accessed via the list on the right, came out of a workshop held by Women Writing Architecture during the seminar course. This resulted in two types of writing: annotations on selected texts from the course list that are marked up through the process of annotated reading by student peers; and the postcards (a process inspired by Emma Cheatle's essay 'Between the Landscape and Confinement'), which are shown below.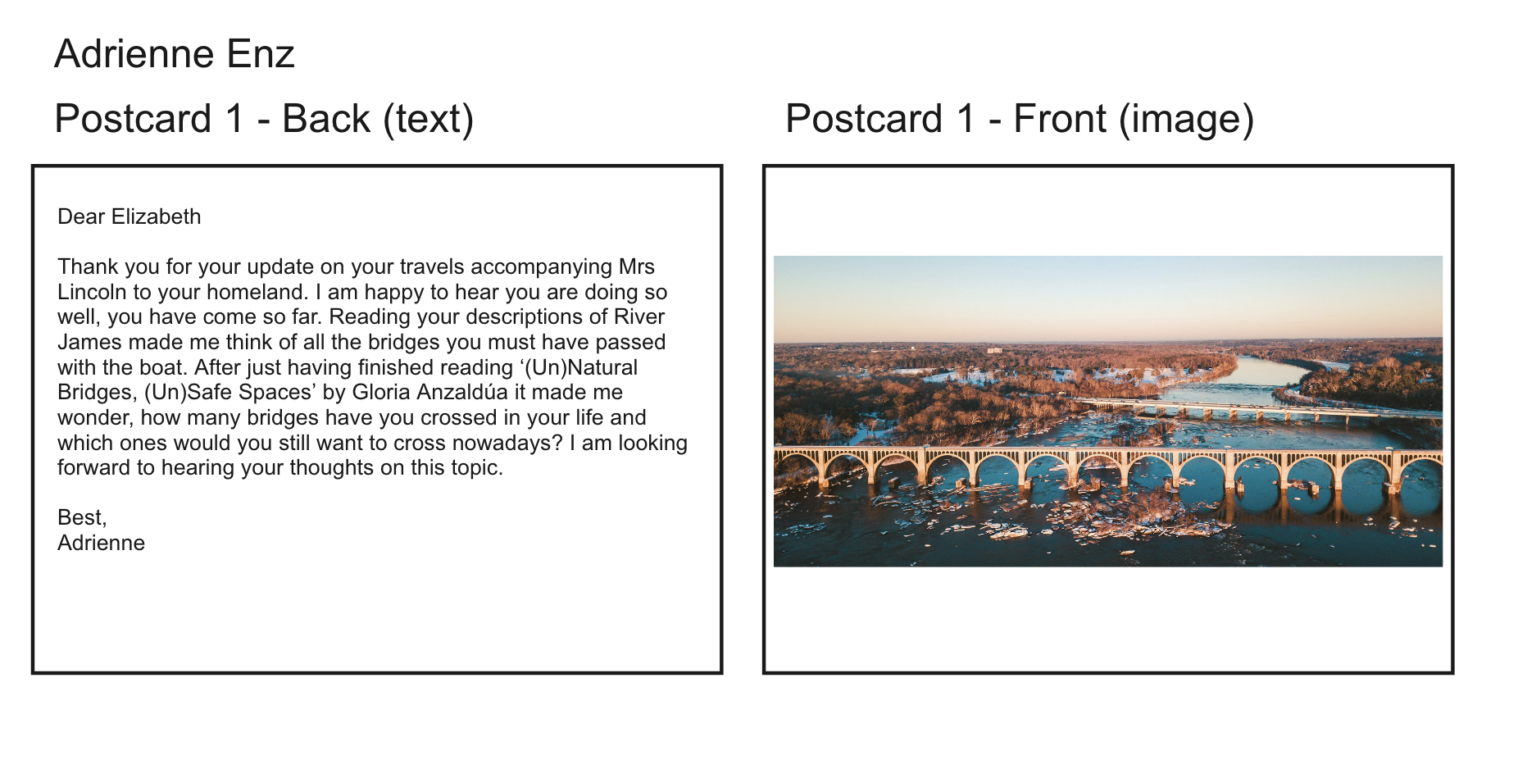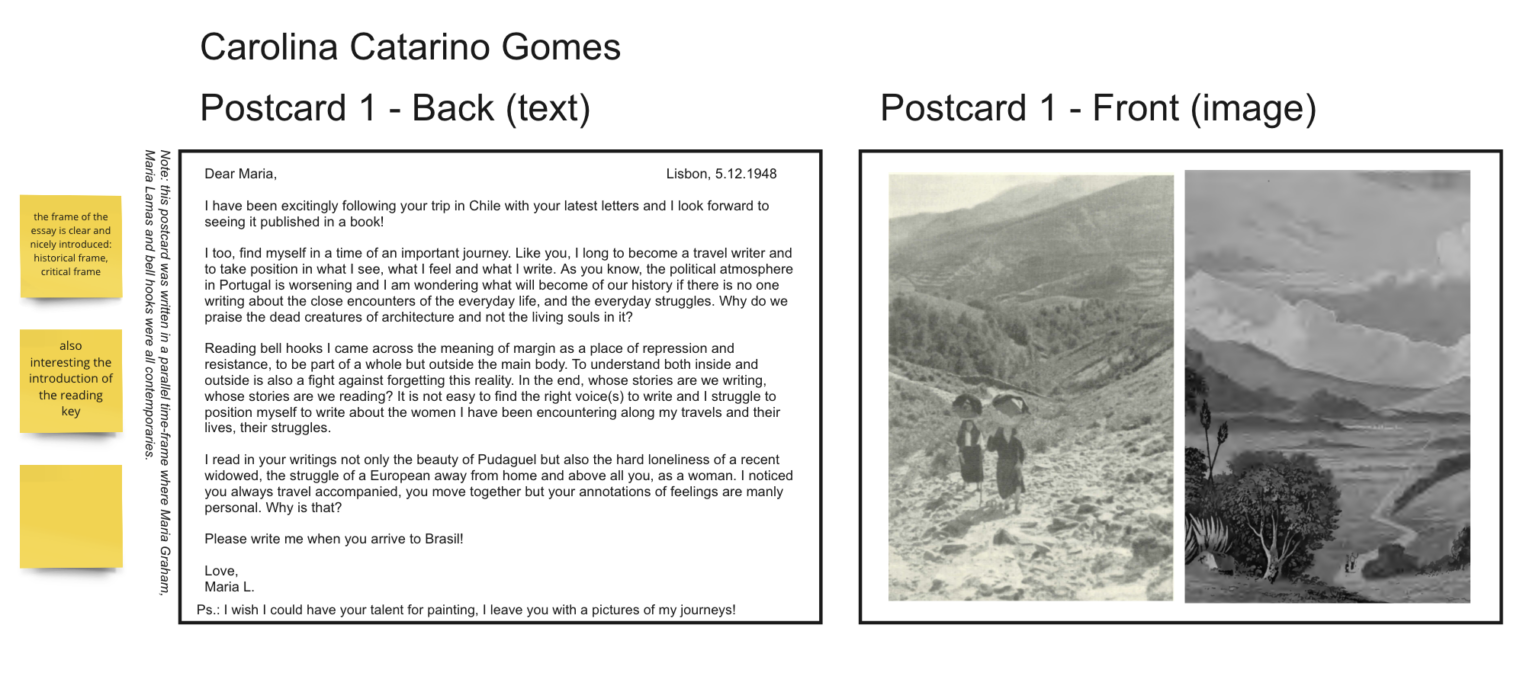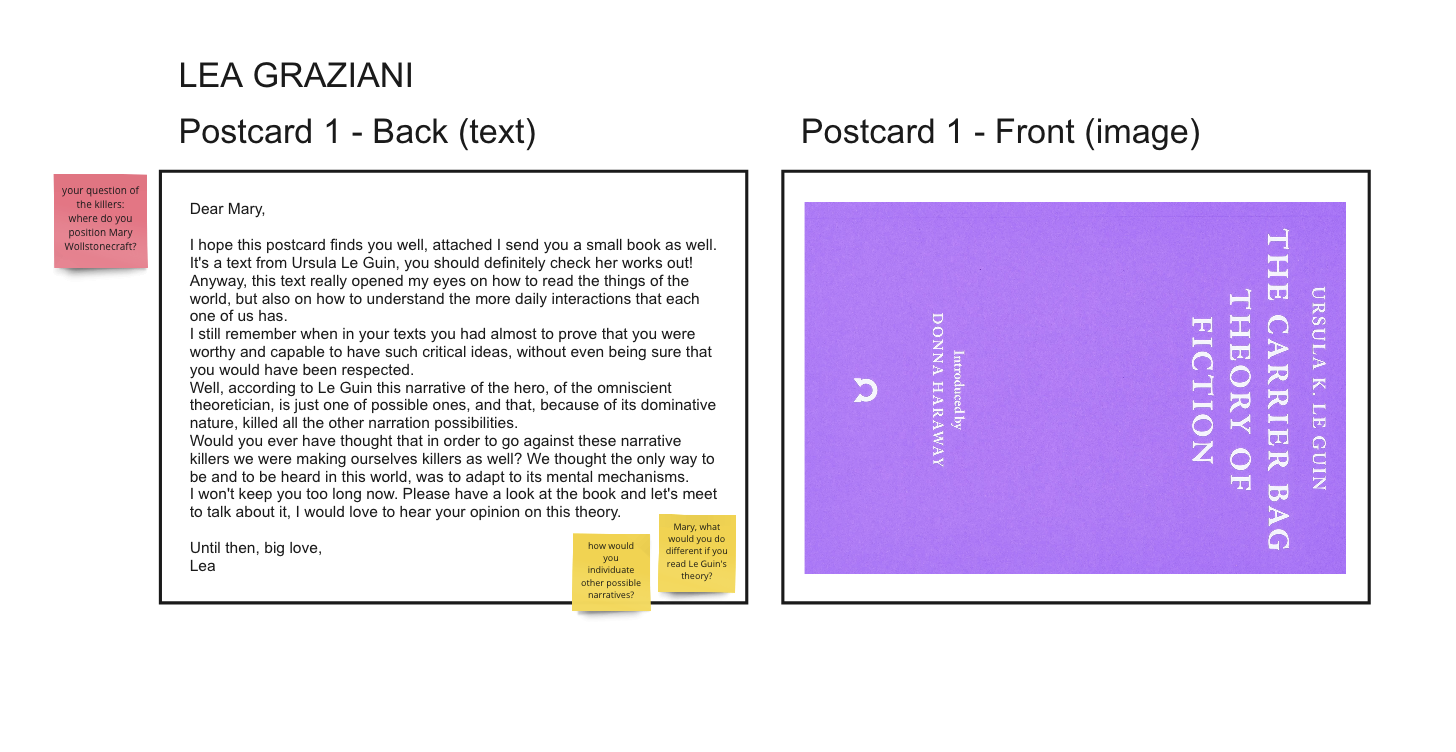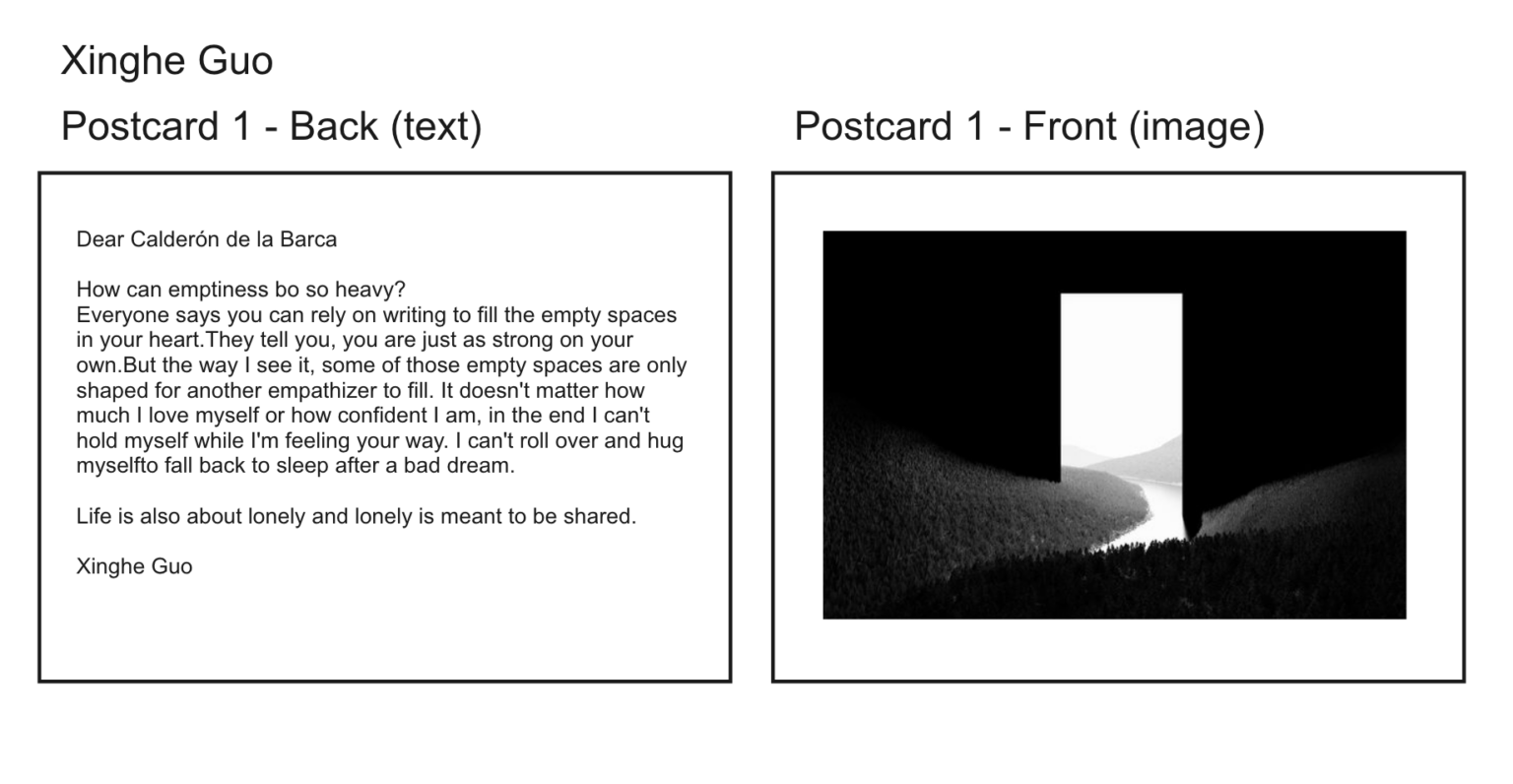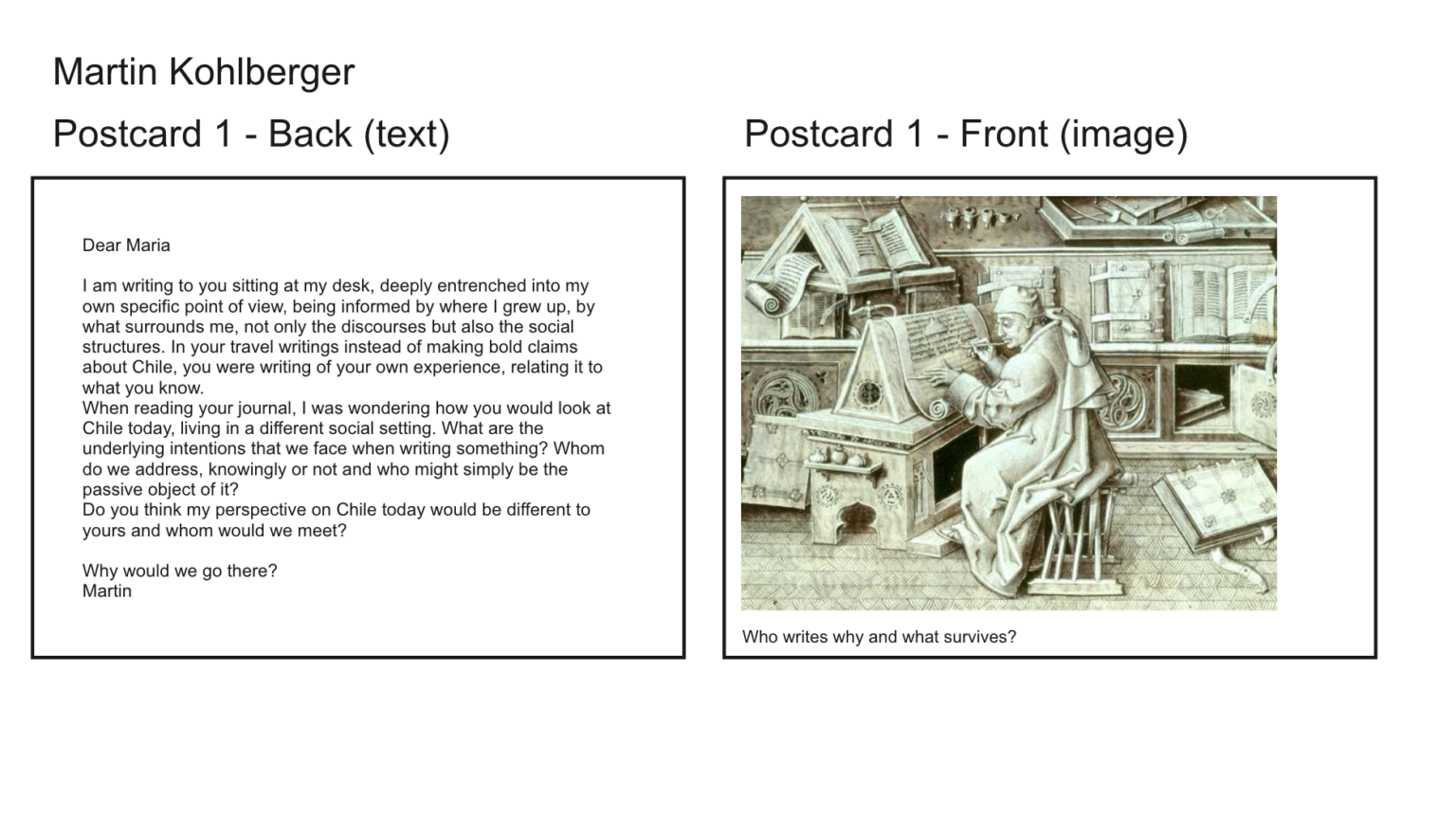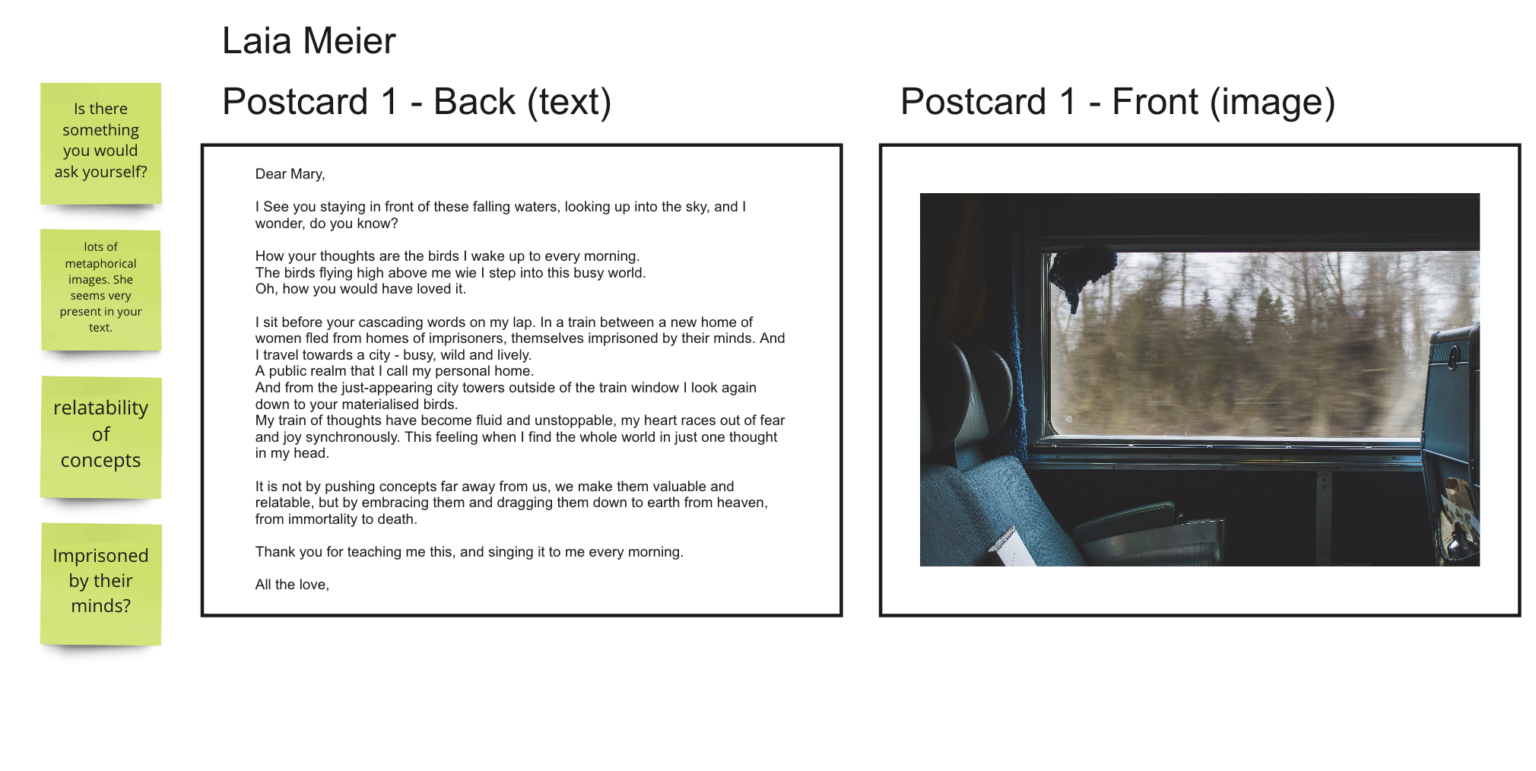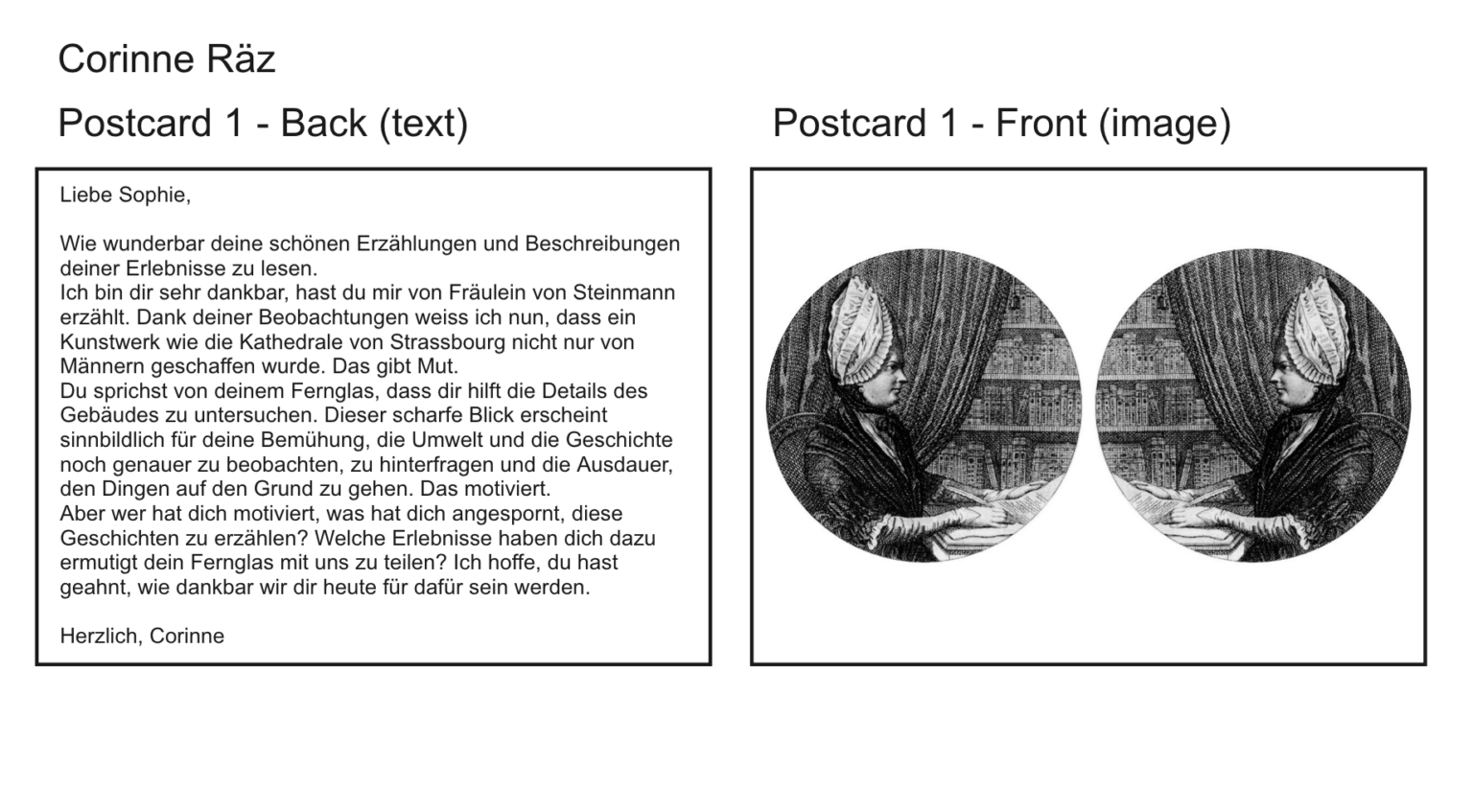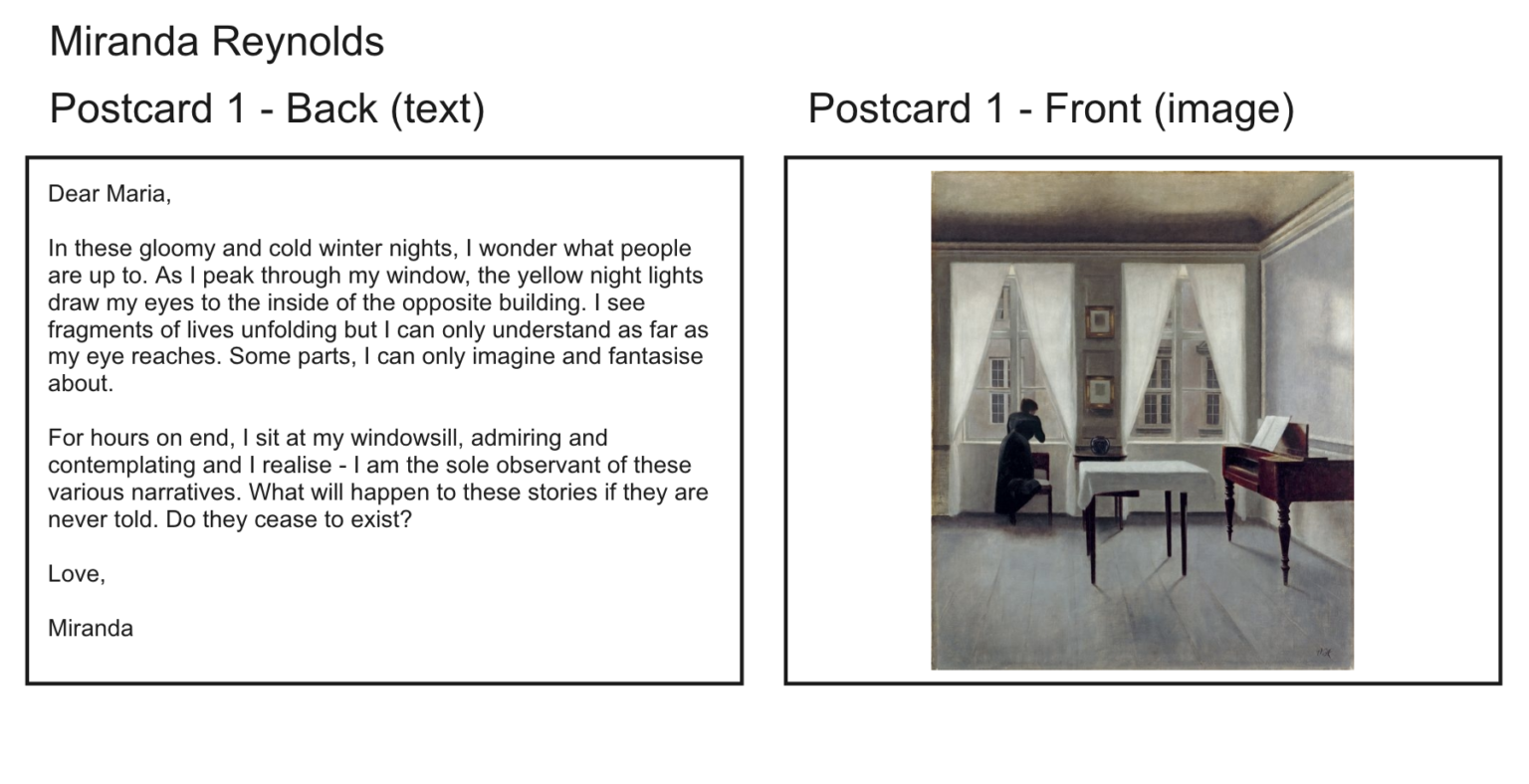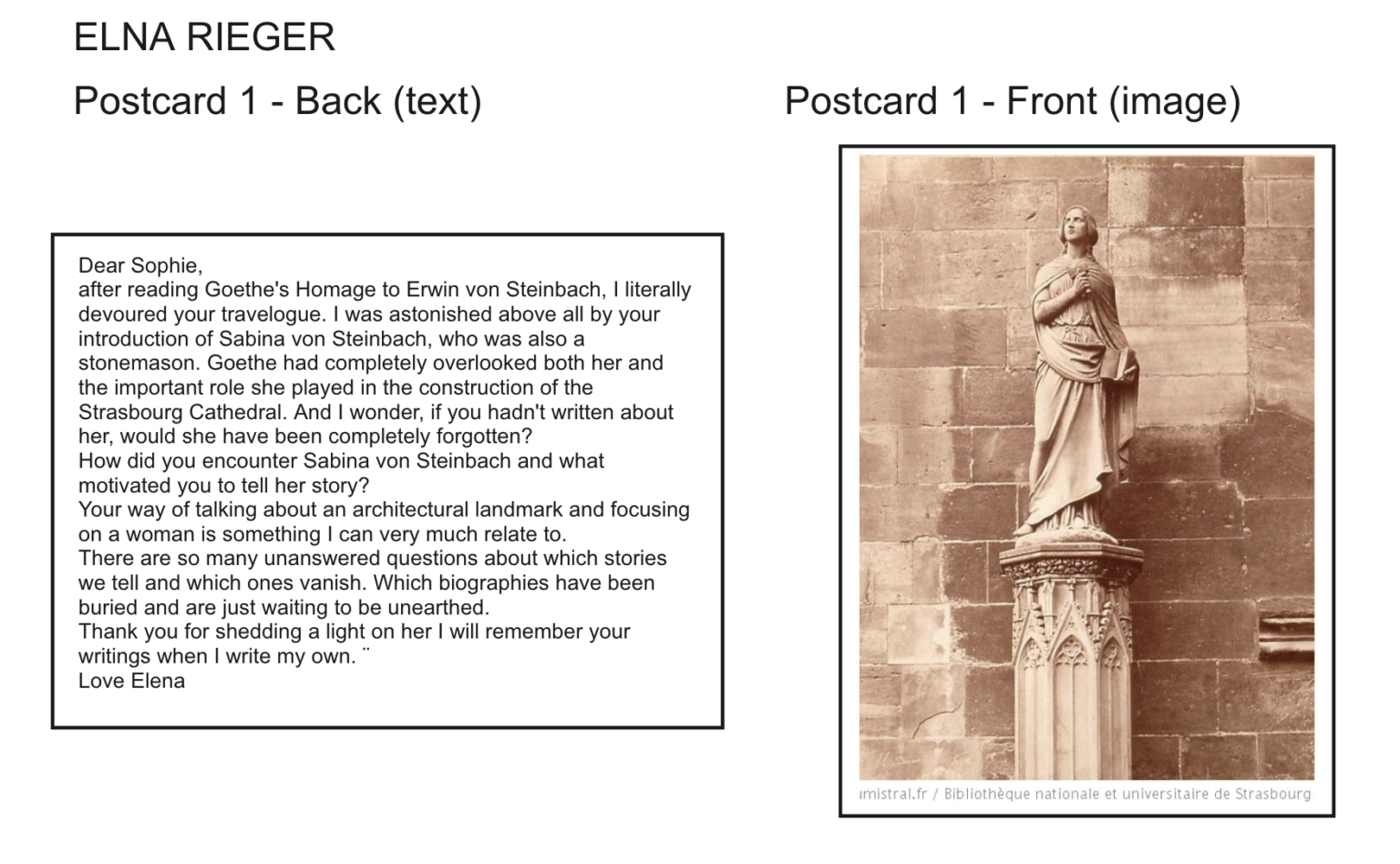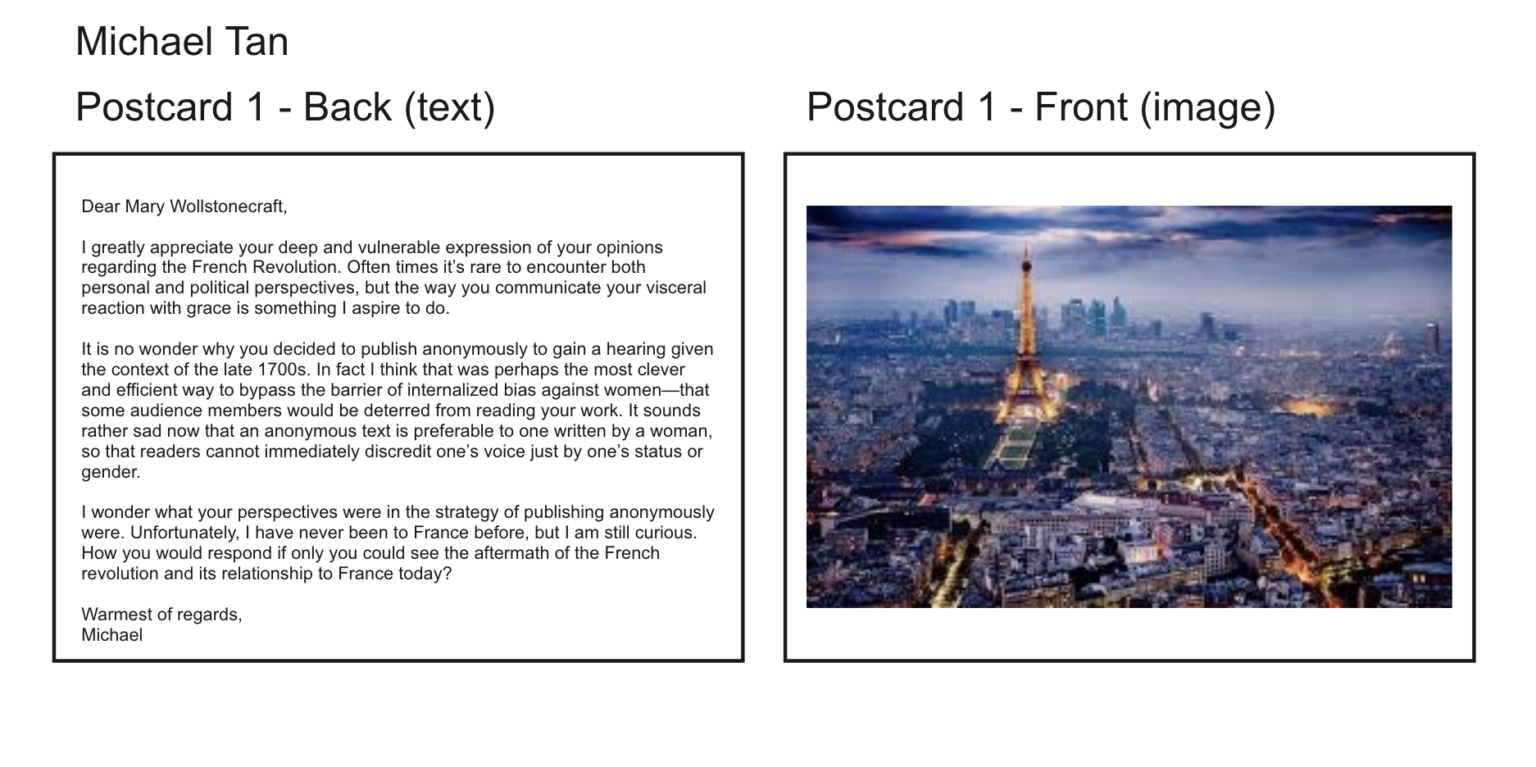 Couple I: Mary Wollenstonecraft and Edmund Burke
(secondary reading: Emma Cheatle)
Couple II: Maria Graham and Alexander von Humboldt
(secondary reading: Mary Louise Pratt)
Couple III: Elizabeth Keckley and Thomas Jefferson
(secondary reading: bell hooks)
Couple IV: Sophie von La Roche and Johann Wolfgang von Goethe
(secondary reading: Rebecca Solnit)
10 Citations in this Collection:
19 Annotations in this Collection: