Share this Collection
1 Citation in this Annotation:
Annotated by:
Reem Almannai on Herman Czech
15 March, 2021
Currently, we enjoy opportunities to teach together. Teaching poses many challenges of an intellectual nature. The first and fundamental one is the objective: what content do you want to convey? What ideals or values are important to you and would you like to pass on?
We are inspired by Hermann Czech's words and works, and in particular his tendency to complicate things. His striving for objectivity – which, according to Czech, leads to a heterogeneity of the (architectural) result and its expression – is fascinating. If one follows this concept, the straightforward or sometimes intuitively direct path is probably a downright, subjective shortcut.
As a student, I did a summer internship in Czech's atelier. The Viennese summers are very hot. In the studio, Czech had two thermometers: one in the room and one outside. Every morning, after having climbed the stairs to the 5th floor, I had to resist the urge to open the windows wide. Only when it was warmer inside than outside could you open the window for ventilation.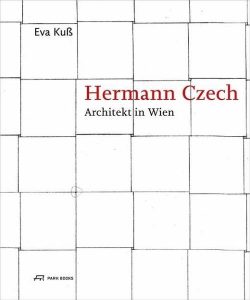 Annotation in German: Aktuell genießen wir die Gelegenheit gemeinsam zu unterrichten. Das Unterrichten stellt einen vor viele Herausforderungen intellektueller Natur. Die erste und primäre oder auch grundlegende ist die der Zielrichtung: welche Inhalte will man vermitteln? Welche Ideale oder Werte sind einem selbst wichtig und möchte man weitergeben.
Wir lassen wir uns dabei ganz gerne von Hermann Czech's Worten und Werken und seinem Hang zum Verkomplizieren der Dinge inspirieren. Und dabei ganz besonders vom Streben nach Sachlichkeit – das aber gemäß Czech in einer Heterogenität des (architektonischen) Ergebnisses und seines Ausdrucks mündet.
Folgt man dieser Auffassung ist vermutlich der geradlinige oder manchmal auch intuitiv direkte Weg – eine geradezu unsachliche Abkürzung.
Als Studentin habe ich einen Sommer lang ein Praktikum bei Hermann Czech machen können. Der Wiener Kontinentalsommer ist sehr heiß. Im Atelier hatte Czech zwei Thermometer: eines im Raum und eines draußen. Jeden Morgen musste ich der Intuition die Fenster weit aufzureißen, nachdem ich die Treppen bis ins 5. Obergeschoss erklommen hatte, widerstehen. Denn erst wenn es innen wärmer war als draußen dürfte man das Fenster zum Lüften öffnen.