Share this Collection
1 Citation in this Annotation:
Annotated by:
Naomi Caruso on Rimon
21 May, 2022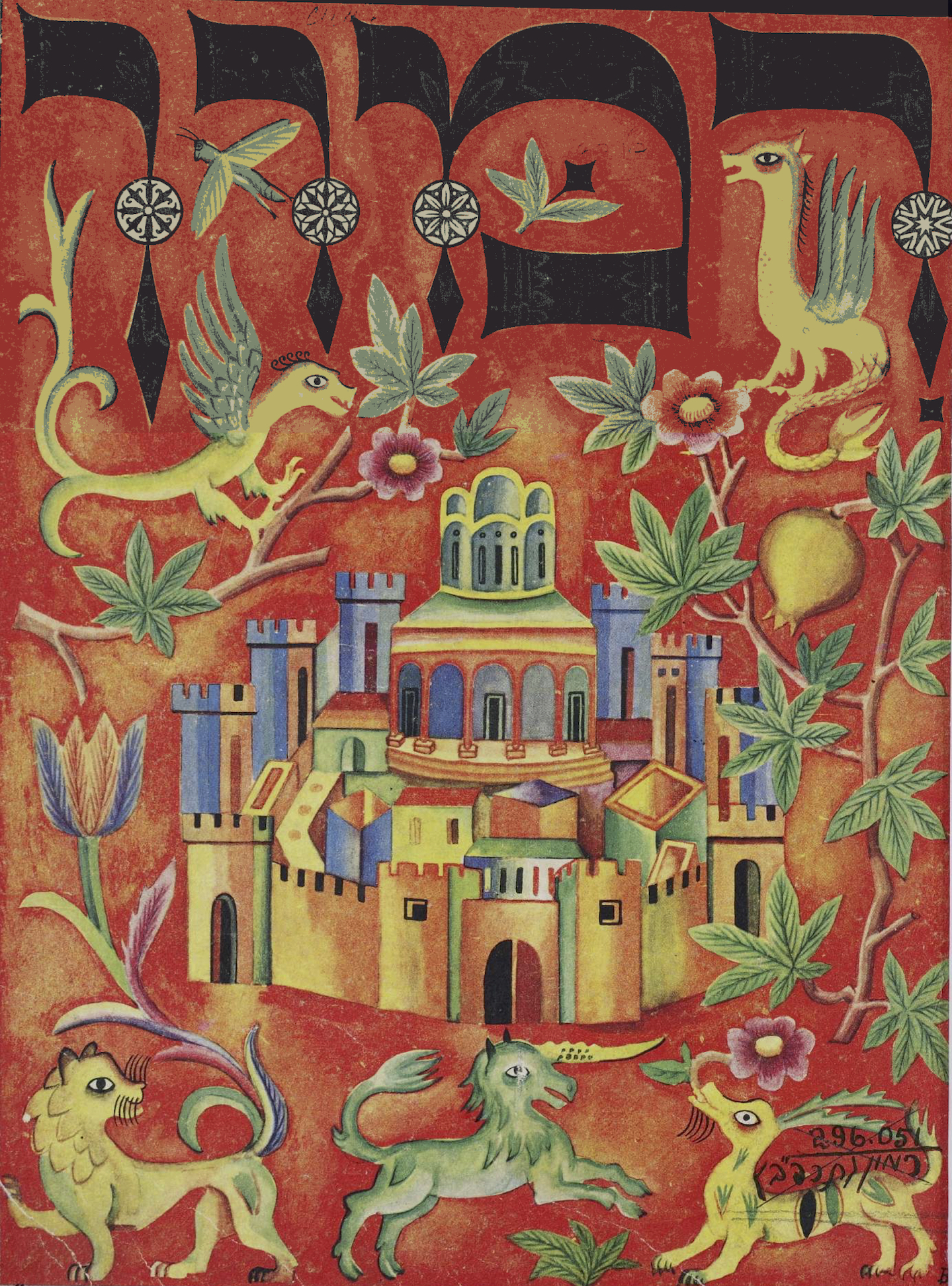 I chose this magazine, Rimon (in Hebrew/Milgroim in Yiddish the word for pomegranate), a large format, trail blazing, glossy magazine for the arts and letters with a focus on Jewish art of the past and the present, because it was co-founded by Rachel Bernstein Wischnitzer, who acted as its art editor. The vision and ambition of creating such a magazine in 1922 aimed at an audience of Hebrew/Yiddish speakers is breath taking. It ties in with the agenda of a group of forward-thinking Jewish intellectuals who wanted to propel what they thought were their backward brothers living mostly in the Pale of settlement (the designated areas where Jews were allowed to reside in the Russian Empire) out of their fossilised lives into the 20th century. Sadly, their project was doomed from the start because of demographics. The majority of Jews at the time were Yiddish speakers who had no interest in such esoteric subjects that Rimon and a few other publications offered and had very little in common with the tiny minority of Jewish intellectuals who spearheaded this movement.
The life of Bernstein Wischnitzer is fascinating to me, a key to understanding the complexity and turmoil of the European 20th century. She was an architect and art historian born in the city of Minsk in the Russian Empire (today Belarus) to a middle-class Jewish family. The trajectory of her life and career reflects the double difficulty of being Jewish and female, being forced to face antisemitism and the lack of educational institutions accessible to women, while around her wars and revolutions were raging.
Bernstein Wischnitzer's family moved to Warsaw so she could attend high school and to continue her education she went to Heidelberg, Germany to attend university. When she decided she wanted to be an architect she moved to Brussels to the academie nationale des beaux arts and then to the ecole speciale d'architecture in Paris where she graduated in 1907 as one of a handful of women architects. To enhance her qualifications or perhaps because she could not find employment, she next went to Munich to study art history. In 1910 she returned to Russia, to St. Petersburg, where she began publishing articles and book reviews in her new speciality, illuminated manuscripts of the Middle Ages.
In 1912 she married Mark Wischnitzer, a sociologist and historian who was the editor of the Russian Jewish Encyclopedia. It was in that encyclopedia that she published her first articles on Jewish synagogues and ceremonial objects. The couple left Russia and moved to Berlin where, in 1922, they began publishing the magazine Rimon/Milgroim. The venture lasted for 6 issues, folding in 1924. They remained in Berlin until 1938, working on the editorial board for the German Encyclopedia Judaica and the Jewish Museum of Berlin.
Nazism forced them to flee Berlin. They spent two years in Paris and somehow managed in 1940 to get to the US. Rachel was 55 years old. In the US Rachel spent the next 40 years working in academia, lecturing, and publishing books and articles. Two of her better-known books were: Synagogue Architecture in America (1955) and Architecture of European Synagogues (1964). She lived a very long life yet never got to practice her true profession.