Share this Collection
1 Citation in this Annotation:
Annotated by:
Laura Evans and Catarina de Abreu on Winter in Sokcho
12 January, 2022
Dusapin's first novel explores Sokcho, a seaside resort city close to the freighted border between North and South Korea, through the eyes of the narrator – an anonymous young woman who works as a live-in receptionist and cook at Old Park's guesthouse – and one of its guests, a French graphic novelist called Yan Kerrand. Kerrand has come to Sokcho in the low season and it is bitterly cold, such that even the fountain in the courtyard of the guesthouse has frozen.
The guesthouse is composed of two buildings, one modern and one traditional, separated by a courtyard. The intimacy and proximity of the quasi-domestic life in the paper-walled house on stilts which contains Kerrand's room – and ultimately the narrator's too, after the water of the modern building's heating system freezes and the radiators stop working – is evocatively explored, but so too is the urban form of Sokcho, which the jaded narrator begins to see anew through her association with Kerrand, the outsider; its lanes and courtyards, lit at night by neon signs, the fish market by the port, the jjimjilbang or public bathhouse, and how the city appears from above: a jumble of orange and blue corrugated metal roofs set against the backdrop of the snow-capped Ulsan mountains beyond.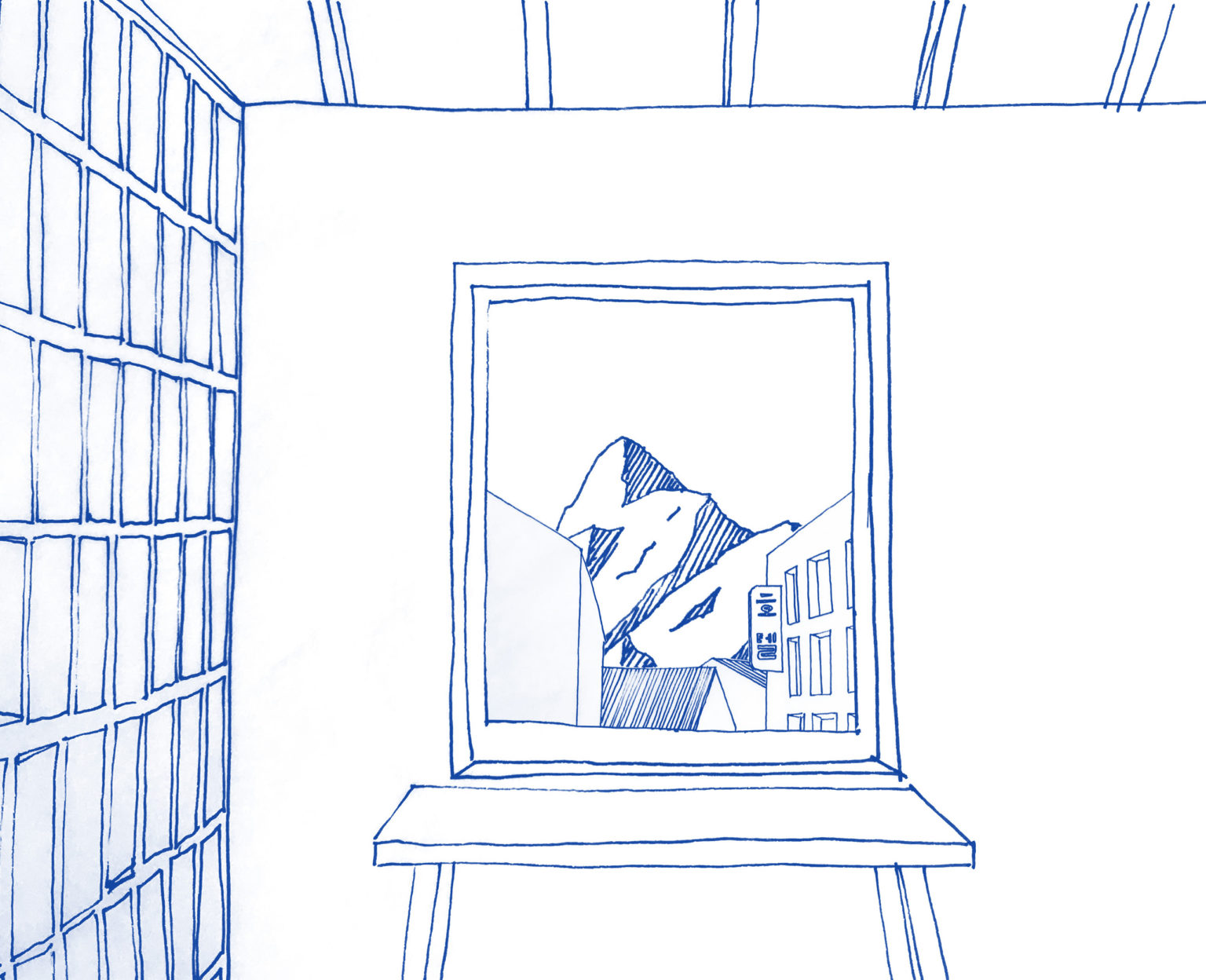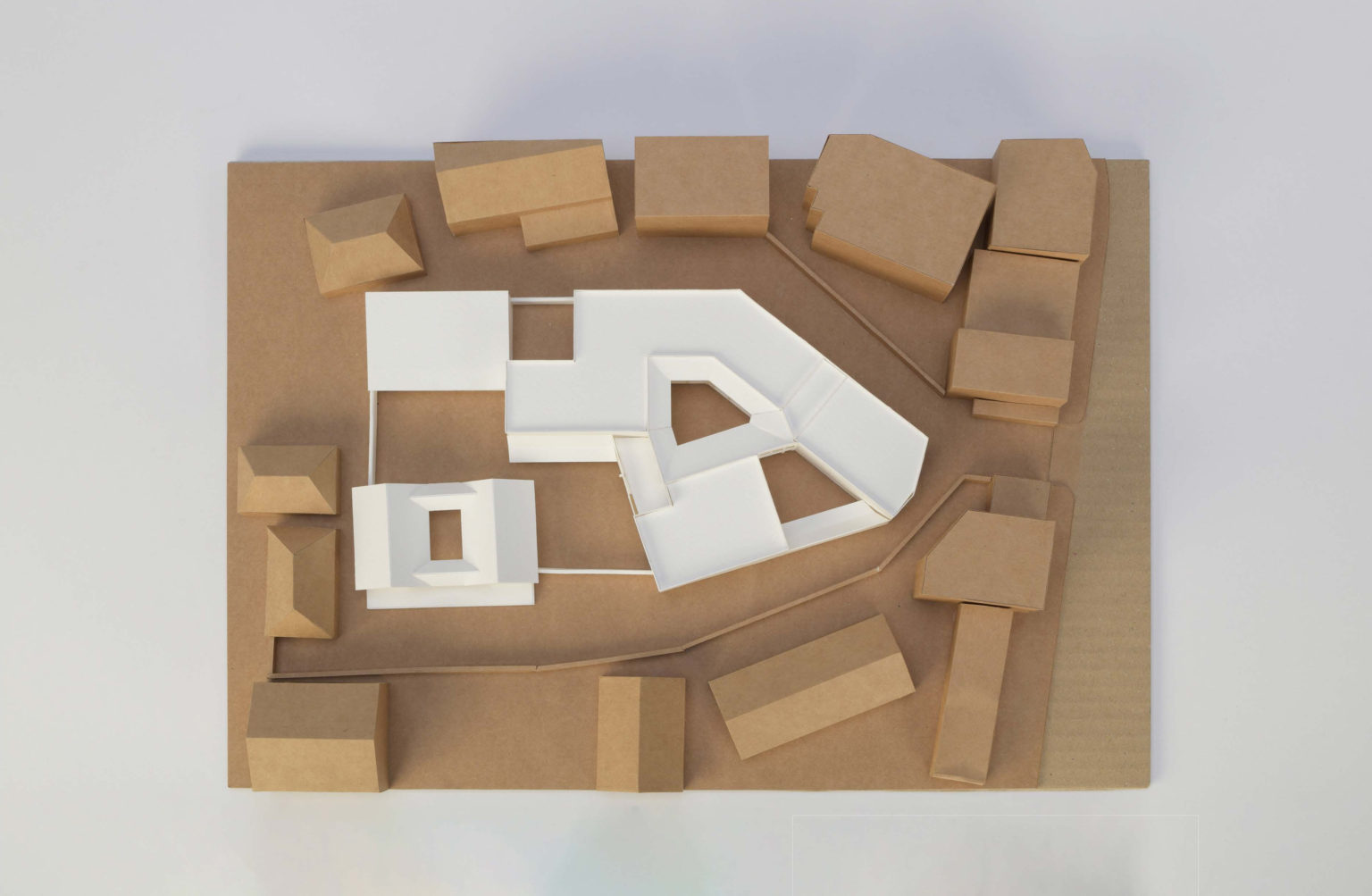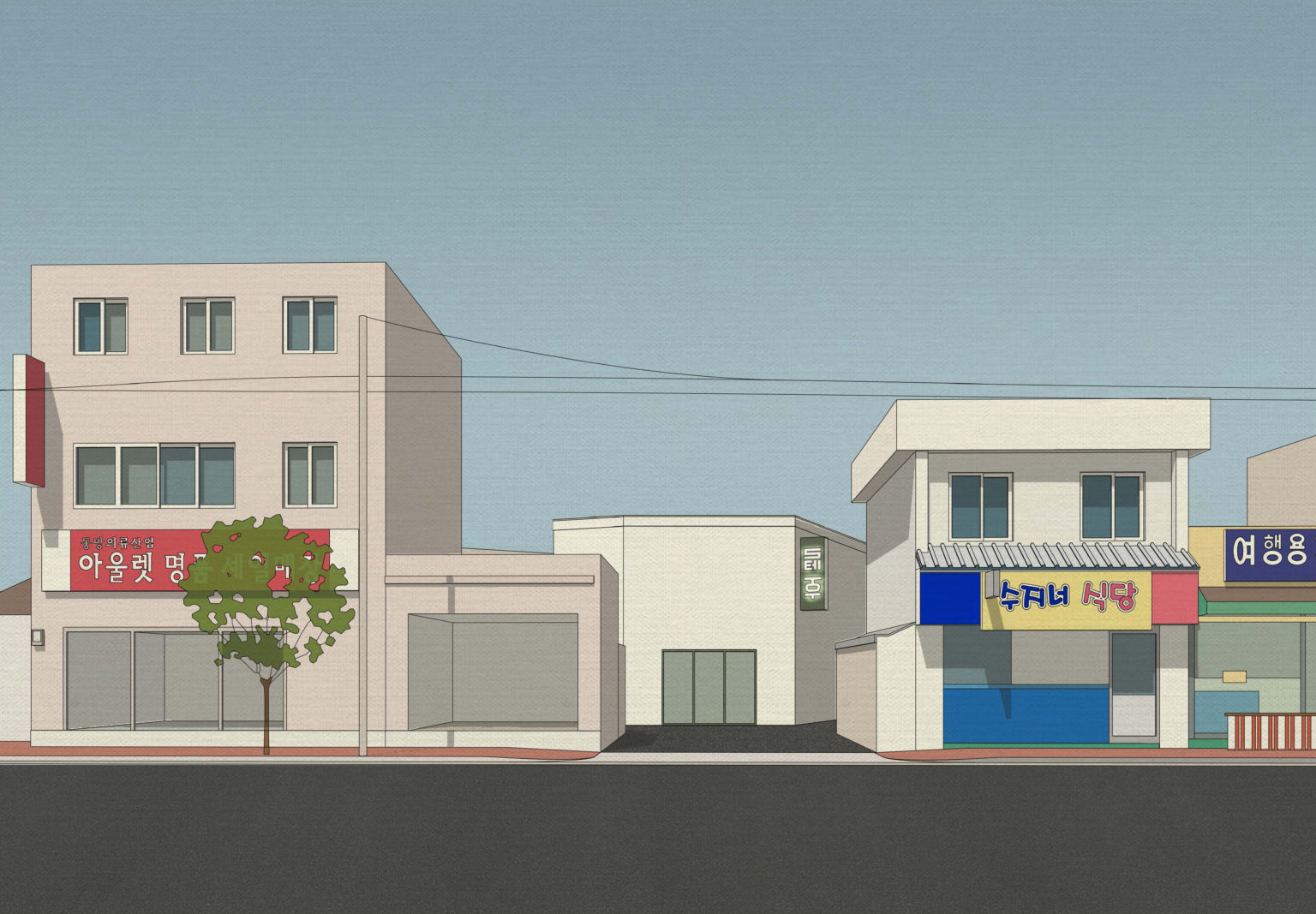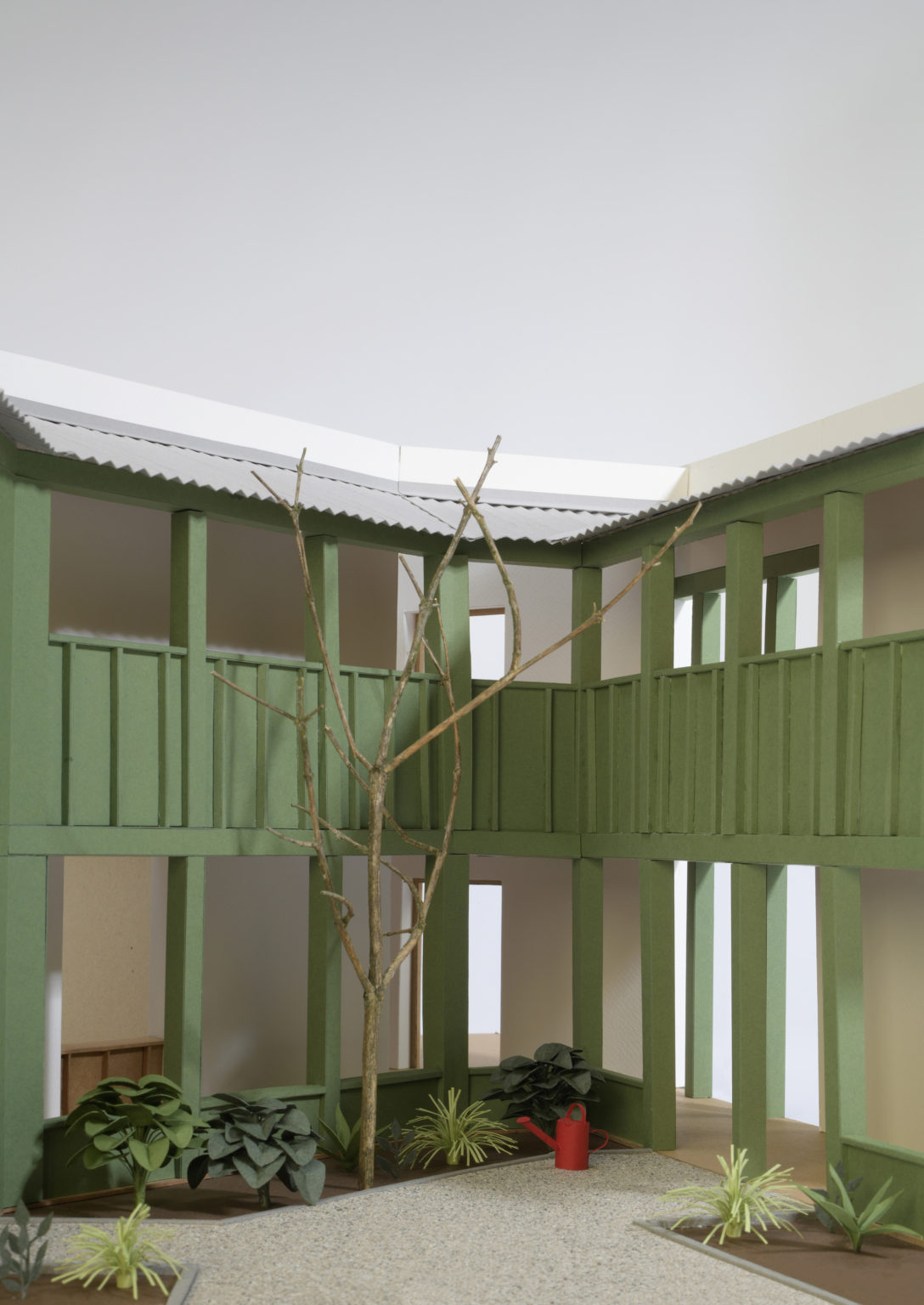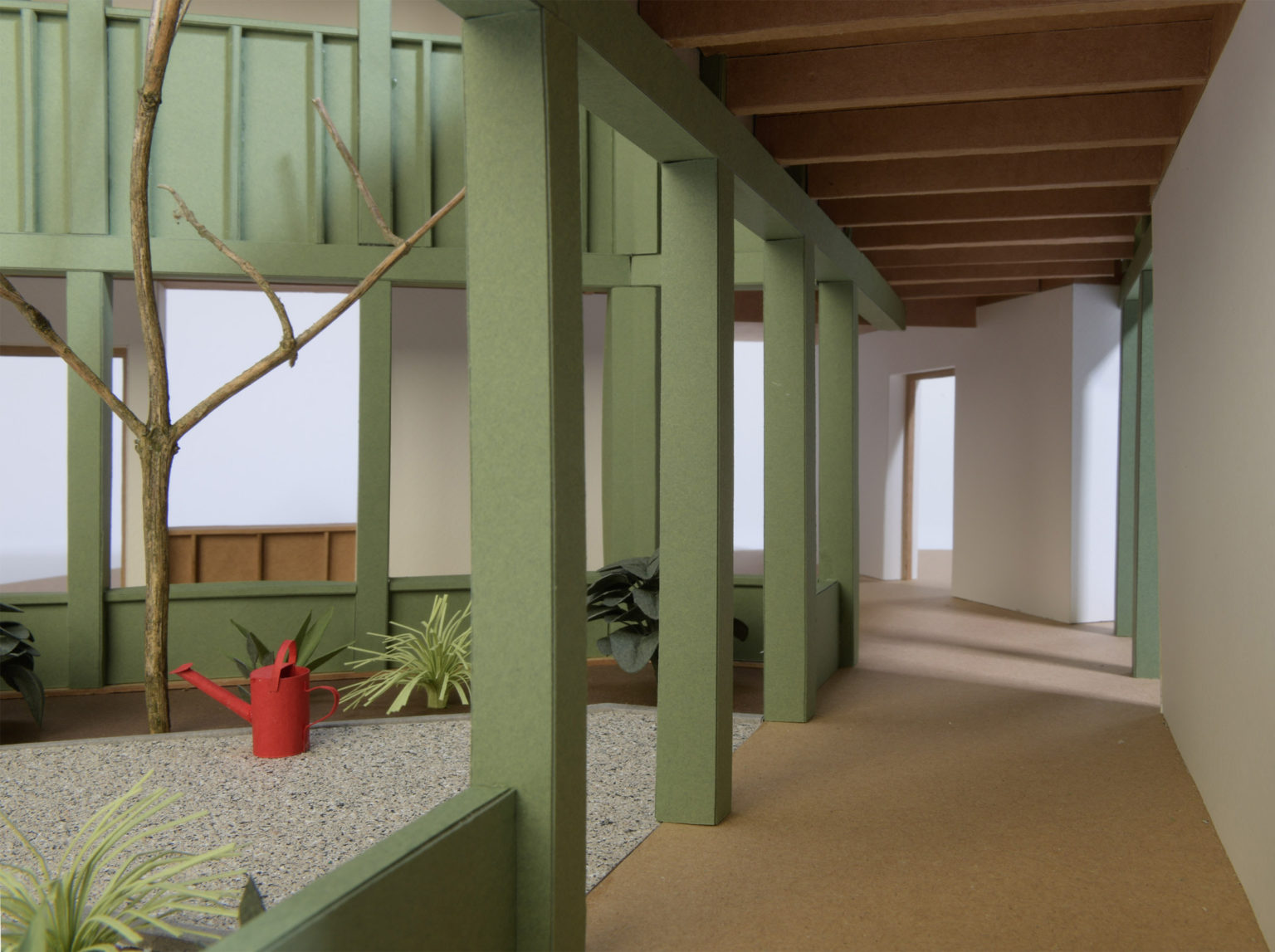 The novel was studied by Catarina de Abreu as part of Unit 3 at Kingston School of Art. She was initially drawn to the urban structure of Sokcho and its surrounding landscape and from here began to study the hanok, a traditional Korean house type. Catarina went on to design a hotel in Sokcho, structured around a series of courtyards.