Share this Collection
1 Citation in this Annotation:
Annotated by:
Emily Priest on New Lives, New Landscapes
21 July, 2023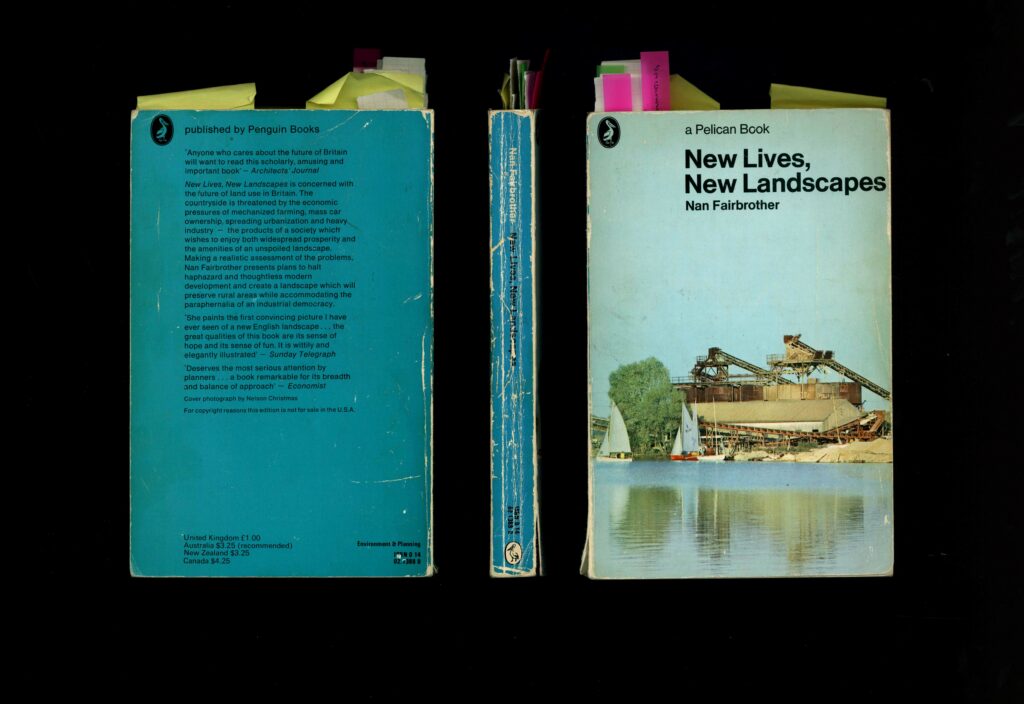 New Lives, New Landscapes provides an enthusiastic account of the English landscape at a time when its suburban-rural countryside was being infiltrated by mechanised farming, mass vehicle ownership and industry during the post-war decades. It balances a precise and broad understanding of the regulatory complexity of land ownership with the very material and human effects of industrial progress.
We learn from Nan Fairbrother through humorous and relatable language that, when reading today, encapsulates a moment when industry, pylons, motorways and commuting were new: "The difference between then and now seems mostly the difference of outlook from an exposed position on horseback and a comfortable seat in a heated car."[1]
The book was first published in 1970, one year before the author died. Prior to taking up landscape architecture, Fairbrother worked as a physiotherapist after studying English at the University of London. World War II meant that Fairbrother left London with her family for rural Buckinghamshire, where she wrote her first book, Children in the House (1954). Fairbrother's writing proceeded to construct parallels between landscape planning and landscape living. The strength of the writing, particularly in this book, lies in its intelligibility. It is comprehensible in its comparisons, strangely accurate in its predictions and quite funny:
"My generation was brought up to marvel at the wonderful factory where pigs went in at one end and came out sausages at the other, but no modern child is impressed by such out-of-date wonders, for after all the factory was full of workers who processed the unfortunate pigs, whereas future factories so they tell us will run themselves, with the workers off in their factory-produced cars eating factory-produced ice-cream at the sea-side. What more could anyone want? (Except more space at the seaside)."[2]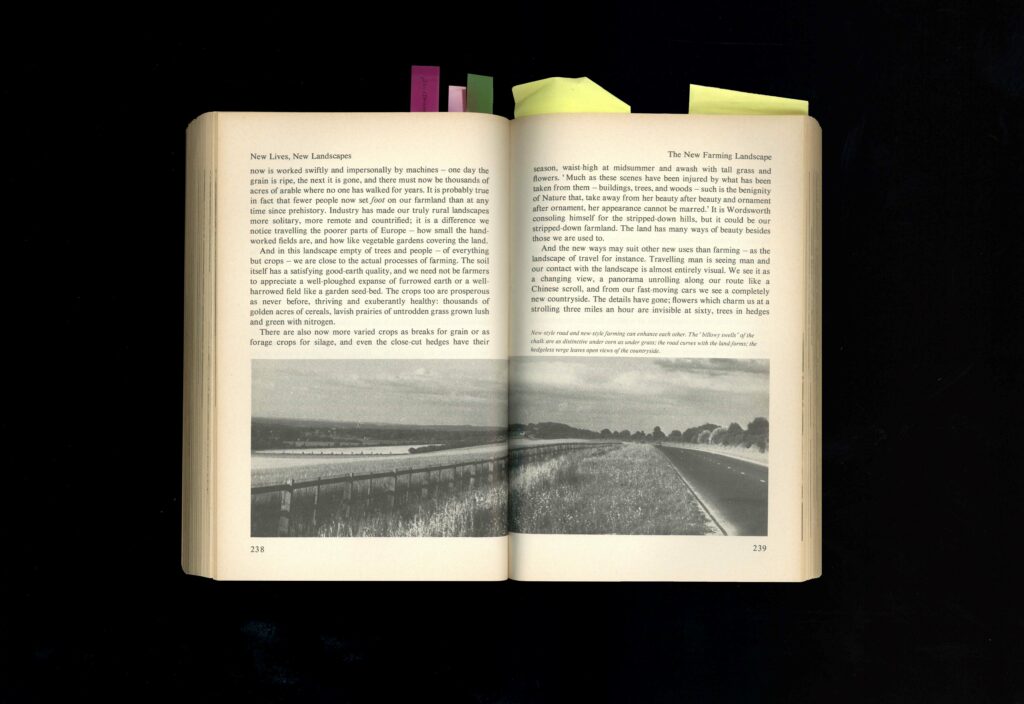 Always comparing and constructing relationships between phenomena, Fairbrother explores the changing dimensions and factors of countryside through its humans and non-humans, its tourists and workers, its walkers and drivers, and through its nature and appendages:
"For as travellers we experience landscape as part of the road we see it from: the road is our environment and colours our consciousness, and the landscape exists as its extension."[3]
Roads and the fast increase of individual car ownership is a particular concern. Fairbrother explains that "we travel because we have cars rather than have cars because we need to travel."[4] Individual car ownership meant that car owners started to travel purely for leisure. Small rural roads were made wider to accommodate pleasure-driving, ruining the edges of hedges, trees and fields alongside roads. As a result of these material affects, the book exposes how our perception of land changed:
"A 'pretty road' after all means a road through pretty country, and 'pretty country' in turn means chiefly what we see from the road."[5]
In its precision and attentiveness to human nature, the book operates on two levels: the first is the breadth of knowledge about landscape planning at this moment in time; and the second, is its ability to capture this very moment in time itself, through language.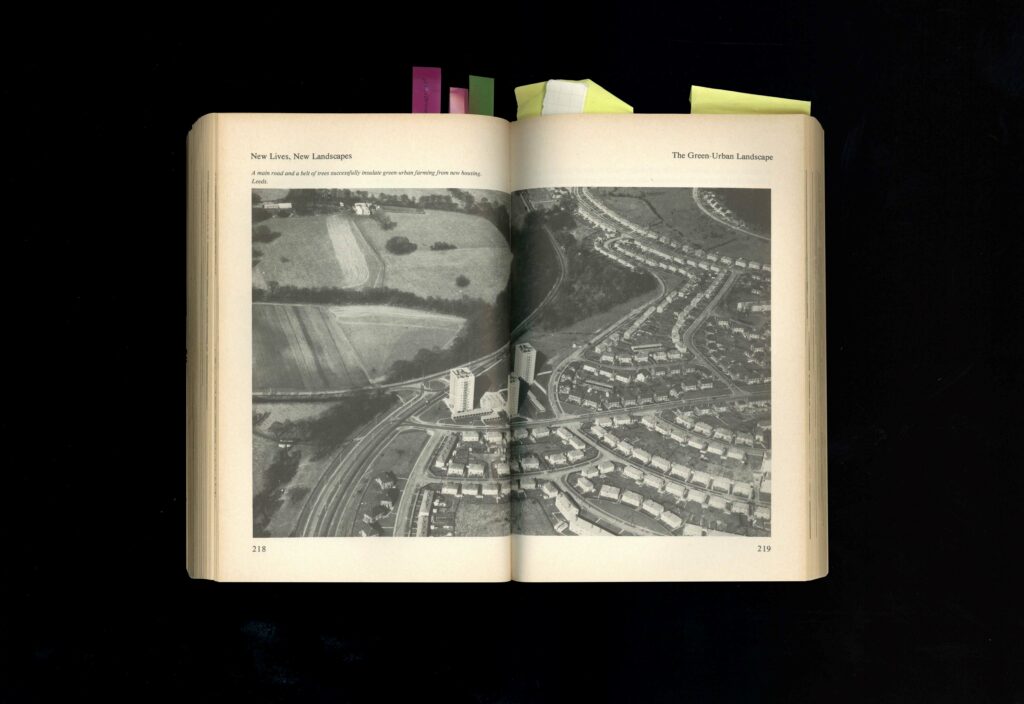 NOTES
[1] Fairbrother, Nan. 1970. New Lives, New Landscapes. Penguin (28 Sept. 1972), p 37.
[2] Ibid. p 43.
[3] Ibid. p 283.
[4] Ibid. p 263.
[5] Ibid. p 285.